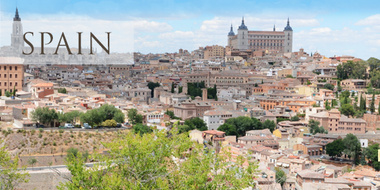 Visit Madrid, Córdoba, Gibraltar, Granada, Barcelona, Gerona and many other sites off the beaten track

A central feature of the tour will be Dr. Shapiro's expert discussions of the many places we will visit

An unforgettable experience with a focus on Jewish history

LUXURY HOTELS 

EXPERT LOCAL GUIDES 

DELICIOUS KOSHER MEALS 
"We looked for a kosher tour, and received much more--a spiritually uplifing experience that deepened our understanding of and appreciation for our Jewish heritage."
- Sam and Susan Joffe, Merrick, New York
"Marc's depth of knowledge is awesome and his enthusiasm is incomparable. He brought Jewish history alive and introduced us to so many great Jewish scholars!"
"It was a distinct pleasure for me to be part of the wonderful group of people who made up the "Torah in Motion" group on this very special tour of Spain. It truly was an outstanding and memorable experience. With wishes for besurot tovot, and kindest regards."