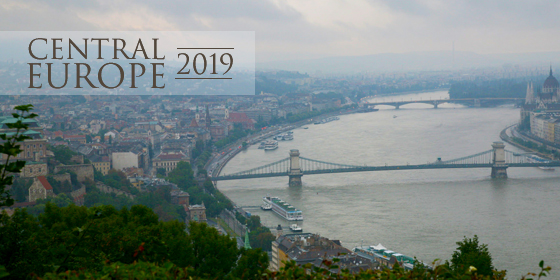 Visit Budapest, Vienna, Prague, Bratislava (Pressburg), Eisenstadt, Sopron and many other sites off the beaten track.

A central feature of the tour will be Dr. Shapiro's expert discussions of the many places we will visit

An unforgettable experience with a focus on Jewish history

LUXURY HOTELS • EXPERT LOCAL GUIDES • DELICIOUS KOSHER MEALS 
"The trip was outstanding – very, very powerful in so many ways. Marc's leadership, pedagogy, commitment, organization and sensitivity to the needs of different types of people was extraordinary."
"Marc's depth of knowledge is awesome and his enthusiasm is incomparable. He brought Jewish history alive and introduced us to so many great Jewish scholars!"
"It is truly a fantastic experience. Marc's attitude, knowledge, and mentschlichkeit...makes the trip something special and unusual."
- Esther and Joseph Schubin