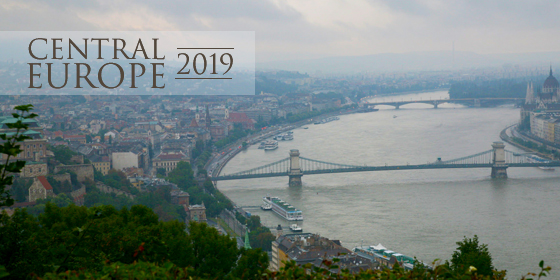 Visit Budapest, Vienna, Prague, Bratislava (Pressburg), Eisenstadt, Sopron and many other sites off the beaten track.

A central feature of the tour will be Dr. Shapiro's expert discussions of the many places we will visit

An unforgettable experience with a focus on Jewish history

LUXURY HOTELS • EXPERT LOCAL GUIDES • DELICIOUS KOSHER MEALS 
"I thoroughly enjoyed the Torah in Motion trip to Central Europe with Marc Shapiro. The trip exceeded my expectations - and my expectations were very high."
"Thank you for a wonderful trip."
- Eudice Greenfield, Skokie, Illinois
"The trip was outstanding – very, very powerful in so many ways. Marc's leadership, pedagogy, commitment, organization and sensitivity to the needs of different types of people was extraordinary."