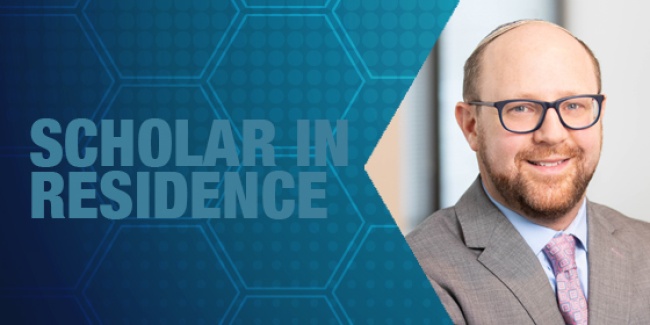 Or Chaim Minyan, 159 Almore Ave.
After Kiddush: (approx 11:10pm)
What is the Brisker Derech and What Were Rav Aharon Lichtenstein's Contributions to It? 
4:45 pm: (Mincha at 5:45pm)
Halacha as Aggada and Aggada as Halacha 
Seudat Shlisheet: 
How Do Modern Battei Din Function? 
On Saturday night (8:30pm at Or Chaim) Professor Saiman will be joined by Rabbi Elli Fischer and Justice Sharon Shore for a panel discussion A Discussion on Halakhah, Authority, and the Shaping of Communal Norms. Further details here
Sponsored by Nolene and David Maresky in memory of their parents Zelma and Jack Epstein obm, Rina and Shim Maresky obm
Professor Chaim Saiman is a scholar of Jewish law, insurance law and private law at Villanova University, and he has just published Halakhah: The Rabbinic Idea of Law with Princeton University Press. Professor Saiman has been the Gruss Visiting Professor of Talmudic Law at both Harvard Law School and the University of Pennsylvania Law School, a visiting fellow at Princeton University and a visiting professor at the University of Toronto, Bar-Ilan, Hebrew University and IDC faculties of law. Chaim also serves as dayyan on the Beth Din of America, and as an expert witness in insurance law and Jewish law in federal court.
Featured speakers
(Click on a speaker to see their other classes.)