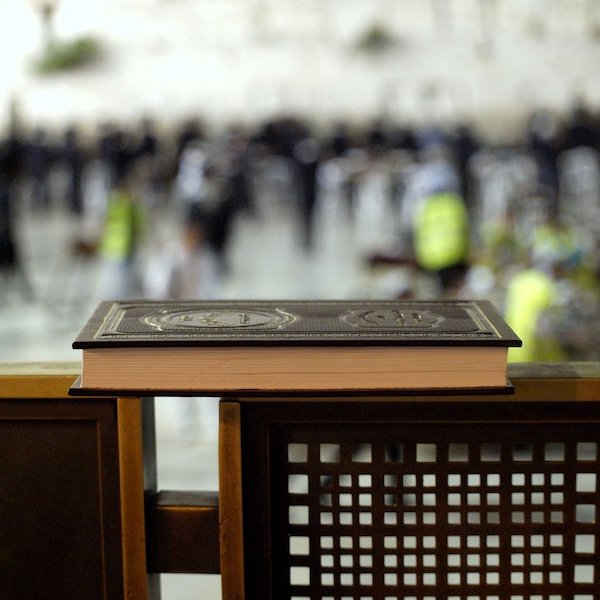 Teaching is what one would call a long-term investment. Teachers plant seeds but rarely get to see the fruit of their labour, leading many to ponder how much of a difference they really make. Contrast this to the business world where results are (over) analyzed quarterly and it the rare executive who has the luxury of being judged in five (not to mention ten) years' time. The impact of an education only comes to the fore years later, long after teachers can even recall many of their students. Yet just because one does not see the results of one's efforts does not mean that they go for naught. It can take - at least in our tradition - hundreds even thousands of years for the results of one's actions to manifest. Patience is a great virtue and the Jewish people have learned to be most virtuous.

"Rav Hanin ben Bizna said in the name of Rav Shimon the Pious...When Yehuda confessed, The Holy One, blessed be He issued forth and proclaimed, 'You saved Tamar and her two sons from the fire. By your life, I will save through your merit three of your descendants from the fire'. Who are they? Chananiah, Mishael and Azaria" (Sotah 10b). Yehuda may have thought that he was saving Tamar and Tamar alone - yet unbeknownst to him his actions would have impact thousands of years later, allowing his descendants the strength of character to stand true to their principles. This is the great message of sefer Breisheet the foundational book of the Torah and prerequisite to the laws that follow. As the Ramban develops throughout his commentary, ma'aseh avot siman lebanim, the actions of our patriarchs and matriarchs serve as models and inspiration for us. The actions of thousands of years ago continue to impact on us today.

At the same time the impact of Yehuda's actions was immediate. "Joseph who sanctified the heavenly Name in private merited that one letter should be added to him from the Name of the Holy One, blessed be He, as it is written: He appointed it in Yhoseph (the Yh referring to the extra letter heh) for a testimony (Tehillim 81:6). Yehuda, who sanctified the Name of heaven in public merited that the whole of his name shall be called after the name of the Holy One blessed be He" (Sotah 10b). The name Yehuda consists of the letter dalet and the four letters of the Tetragrammaton, and was given the Talmud says as a reward for his public sanctification of the Heaven. Yet is that why Yehuda was called Yehuda?

"And she [Leah] conceived again, and bore a son; and she said: 'This time will I praise the Lord.' Therefore she called his name Judah" (Breisheet 29:35). Which is it? Is he Yehuda because Leah was so grateful for having had a fourth son or is he Yehuda because he sanctified the name of heaven, with the name given at birth a prophetic one?

In reality there is no contradiction. It is lack of gratitude that enables man to sin and prevents teshuva, leading to the desecration of G-d's name. After Adam had eaten from the tree of knowledge G-d entered into a conversation with him hoping that he would own up to what he did - as Yehuda would do many years later.

"And the Lord G-d called unto the man, and said unto him:...Have you eaten of the tree, which I commanded you not to eat?'" (Breisheet 3:11). Man could have answered with a simple yes. Had he done so human history may have been much different. Instead he blamed his wife. As Rashi notes "here he denied the good" that was done to him. Instead of being thankful for G-d having created a partner for him, he blamed her for his misfortune. What a missed opportunity for sanctifying the name of G-d.

It is lack of gratitude that allows us to disrespect those who have ever helped us. Those who display gratitude to others merit making an impact not only in their own generation but for generations to come. The hebrew word
lehodot
means both to give thanks and to admit. Both are an acknowledgement of a debt to others. Those who display gratitude have not problem admitting their mistakes.
Leah named her fourth child Yehuda to give thanks to G-d, to sanctify the name of G-d. Immediately thereafter the Torah tells us "she then stopped having children" (Breisheet 29:35). We must show gratitude for our blessings even if those blessings are no longer manifest. That is a great act of sanctification of the Name.