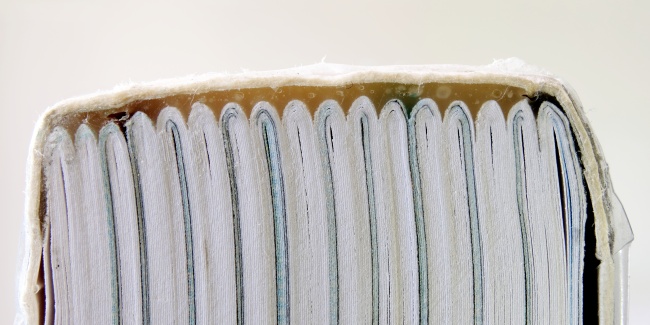 This series will take place on Wednesdays at 8:00pm Eastern
In Dr. Moshe Sokolow's new series, we will look at how the twenty-four books of the Bible became the Tanakh, discussing questions such as:
Who wrote the twenty-four books?
Who pronounced them holy?
How did they go from stone tablets to a printed book?
Who were its main translators and commentators?
Dr. Moshe Sokolow is Associate Dean and holds the Fanya Gottesfeld-Heller Chair of Jewish Education at the Azrieli Graduate School of Jewish Education, Yeshiva University. He teaches doctoral level courses on the history and philosophy of Jewish education and on curriculum development, and masters' courses in the pedagogy of limmudei kodesh in general, and Tanakh in particular...(more)
Featured speakers
(Click on a speaker to see their other classes.)
| Speaker | Date | Title | Audio (click to listen) | | |
| --- | --- | --- | --- | --- | --- |
| | Oct 21, 2021 | How the Tanakh Evolved (Part 1) | | | |
| | Oct 28, 2021 | How the Tanakh Evolved (Part 2) | | | |
| | Nov 4, 2021 | How the Tanakh Evolved (Part 3) | | | |
| | Nov 11, 2021 | How the Tanakh Evolved (Part 4) | | | |
| | Nov 18, 2021 | How the Tanakh Evolved (Part 5) | | | |
| | Nov 25, 2021 | How the Tanakh Evolved (Part 6) | | | |
| | Dec 2, 2021 | How the Tanakh Evolved (Part 7) | | | |
| | Dec 9, 2021 | How the Tanakh Evolved (Part 8) | | | |
| | Dec 16, 2021 | How the Tanakh Evolved (Part 9) | | | |
| | Dec 23, 2021 | How the Tanakh Evolved (Part 10) | | | |
| | Dec 30, 2021 | How the Tanakh Evolved (Part 11) | | | |
| | Jan 6, 2022 | How the Tanakh Evolved (Part 12) | | | |
| | Jan 13, 2022 | How the Tanakh Evolved (Part 13) | | | |
| | Jan 20, 2022 | How the Tanakh Evolved (Part 14) | | | |
| | Jan 27, 2022 | Sokolow-How the Tanakh Evolved (Part 15) | | | |
| | Feb 3, 2022 | How the Tanakh Evolved (Part 16) | | | |
| | Feb 10, 2022 | How the Tanakh Evolved (Part 17) | | | |
| | Feb 17, 2022 | How the Tanakh Evolved (Part 18) | | | |
| | Feb 24, 2022 | How the Tanakh Evolved (Part 19) | | | |
| | Mar 3, 2022 | How the Tanakh Evolved (Part 20) | | | |
| | Mar 10, 2022 | How the Tanakh Evolved (Part 21) | | | |
| | Mar 24, 2022 | How the Tanakh Evolved (Part 22) | | | |
| | Mar 31, 2022 | How the Tanakh Evolved (Part 23) | | | |
| | Apr 7, 2022 | How the Tanakh Evolved (Part 24) | | | |
| | Apr 14, 2022 | How the Tanakh Evolved (Part 25) | | | |