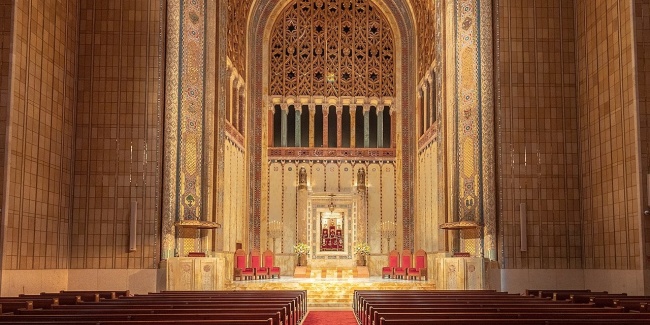 This series takes place on Mondays at 8:30pm Eastern. 
In part two of this ongoing series we continue our examination of the early reformers. In the second generation of Reform, halakhic justifications are not central, while the dividing lines between the traditionalists and the Reformers become ever more clear. We will also focus on the Orthodox response to the German Reform conferences that established Reform as a movement.
New participants are most welcome and each class forms an independent unit.
Featured speakers
(Click on a speaker to see their other classes.)
| Speaker | Date | Title | Audio (click to listen) | | |
| --- | --- | --- | --- | --- | --- |
| | Feb 1, 2022 | The Rise of Reform and the Rabbinic Response (Part 1) | | | |
| | Feb 8, 2022 | The Rise of Reform and the Rabbinic Response (Part 2) | | | |
| | Feb 15, 2022 | The Rise of Reform and the Rabbinic Response (Part 3) | | | |
| | Feb 22, 2022 | The Rise of Reform and the Rabbinic Response (Part 4) | | | |
| | Mar 1, 2022 | The Rise of Reform and the Rabbinic Response (Part 5) | | | |
| | Mar 8, 2022 | The Rise of Reform and the Rabbinic Response (Part 6) | | | |
| | Mar 15, 2022 | The Rise of Reform and the Rabbinic Response (Part 7).mp3 | | | |
| | Mar 22, 2022 | The Rise of Reform and the Rabbinic Response (Part 8) | | | |
| | Mar 29, 2022 | The Rise of Reform and the Rabbinic Response (Part 9) | | | |
| | Apr 5, 2022 | The Rise of Reform and the Rabbinic Response (Part 10) | | | |
| | Apr 12, 2022 | The Rise of Reform and the Rabbinic Response (Part 11) | | | |
| | Apr 25, 2022 | The Rise of Reform and the Rabbinic Response (Part 12) | | | |
| | May 3, 2022 | The Rise of Reform and the Rabbinic Response (Part 13) | | | |
| | May 10, 2022 | The Rise of Reform and the Rabbinic Response (Part 14) | | | |
| | May 17, 2022 | The Rise of Reform and the Rabbinic Response (Part 15) | | | |
| | May 24, 2022 | The Rise of Reform and the Rabbinic Response (Part 16) | | | |
| | Jun 1, 2022 | The Rise of Reform and the Rabbinic Response (Part 17) | | | |
| | Jun 21, 2022 | The Rise of Reform and the Rabbinic Response (Part 18) | | | |
| | Jun 28, 2022 | The Rise of Reform and the Rabbinic Response (Part 19) | | | |
| | Sep 13, 2022 | The Rise of Reform and the Rabbinic Response (Part 20) | | | |
| | Sep 20, 2022 | The Rise of Reform and the Rabbinic Response (Part 21) | | | |
| | Oct 4, 2022 | The Rise of Reform and the Rabbinic Response (Part 22) | | | |
| | Oct 25, 2022 | The Rise of Reform and the Rabbinic Response (Part 23) | | | |