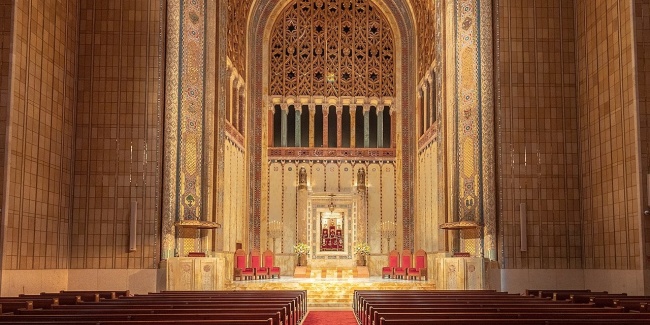 This series will take place on Mondays at 8:30pm Eastern, April 25- May 30 at 8:30pm Eastern time
In this ongoing series We will look at the first generation of Reform which is a halakhically based-reform which even had the support of certain rabbis. Indeed, some of what these early "reformers" advocated is today standard not just in Modern Orthodoxy but even in haredi Orthodoxy. This is a one-generation attempt to modernize Jewish life which is hardly known today. It was because of the failure of this early reform that the more extreme reform took off. All the great rabbis of the early 19th century will be part of our story.
New participants are most welcome and each class forms an independent unit.
Featured speakers
(Click on a speaker to see their other classes.)
| Speaker | Date | Title | Audio (click to listen) | | |
| --- | --- | --- | --- | --- | --- |
| | Feb 1, 2022 | The Rise of Reform and the Rabbinic Response (Part 1) | | | |
| | Feb 8, 2022 | The Rise of Reform and the Rabbinic Response (Part 2) | | | |
| | Feb 15, 2022 | The Rise of Reform and the Rabbinic Response (Part 3) | | | |
| | Feb 22, 2022 | The Rise of Reform and the Rabbinic Response (Part 4) | | | |
| | Mar 1, 2022 | The Rise of Reform and the Rabbinic Response (Part 5) | | | |
| | Mar 8, 2022 | The Rise of Reform and the Rabbinic Response (Part 6) | | | |
| | Mar 15, 2022 | The Rise of Reform and the Rabbinic Response (Part 7).mp3 | | | |
| | Mar 22, 2022 | The Rise of Reform and the Rabbinic Response (Part 8) | | | |
| | Mar 29, 2022 | The Rise of Reform and the Rabbinic Response (Part 9) | | | |
| | Apr 5, 2022 | The Rise of Reform and the Rabbinic Response (Part 10) | | | |
| | Apr 12, 2022 | The Rise of Reform and the Rabbinic Response (Part 11) | | | |
| | Apr 25, 2022 | The Rise of Reform and the Rabbinic Response (Part 12) | | | |
| | May 3, 2022 | The Rise of Reform and the Rabbinic Response (Part 13) | | | |
| | May 10, 2022 | The Rise of Reform and the Rabbinic Response (Part 14) | | | |
| | May 17, 2022 | The Rise of Reform and the Rabbinic Response (Part 15) | | | |
| | May 24, 2022 | The Rise of Reform and the Rabbinic Response (Part 16) | | | |
| | Jun 1, 2022 | The Rise of Reform and the Rabbinic Response (Part 17) | | | |
| | Jun 21, 2022 | The Rise of Reform and the Rabbinic Response (Part 18) | | | |
| | Jun 28, 2022 | The Rise of Reform and the Rabbinic Response (Part 19) | | | |