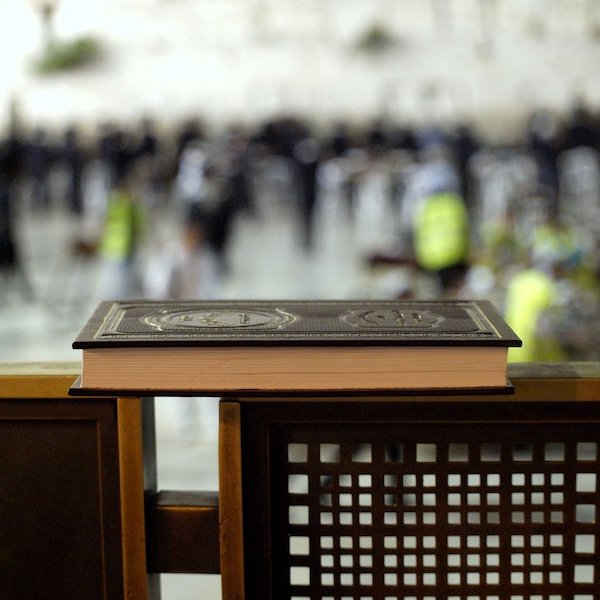 If such is the case by events we witness ourselves how much more so by interpreting events that happened years and centuries before we were born. Even if we have a written report on what occurred no text can record everything - and they generally do not even attempt to do so - nor can it give you tone, inflection and body movement of the speaker. Is it any wonder that biblical interpretation is rich, varied and often contradictory? No two, let alone, seventy faces are ever going to look alike.
"Rav Meir said: When the Israelites stood by the Red Sea, the tribes strove with one another, each wishing to descend into the sea first. Then sprang forward the tribe of Binyamin and descended first into the sea...Rav Yehuda said to [R. Meir]: That is not what happened; but each tribe was unwilling to be the first to enter the sea. Then Nachshon ben Aminadav sprang forward and descended first into the sea (Sotah 36b-37a)."
What an amazing and beautiful debate. Rav Meir claims the Jews fought over the right to jump into the sea first and Rav Yehuda claims they fought to avoid jumping into the sea. This debate pretty well sums up the contradictory nature of the generation that left Egypt. Were they great believers in G-d, defying their Egyptian masters as they put the blood on their doorposts? Or were they non-believers who thought a golden calf could replace G-d and who demonstrated lack of faith almost at every opportunity? Did they demonstrate their desire for the word of G-d by travelling to a barren desert leaving behind a land where "fish, melons, cucumbers, melons, leeks, onions, and garlic" were available for free (Bamidbar 11:5)? Or were they freeloaders joining, as the "mixed multitude" of Egyptians did, with the leader who appeared to be winning at the moment?
What a most fitting aggadic discussion for masechet Sotah where we have discussed how one can be an adulterer - a most heinous crime against man and G-d - and at the same time be full of merits. We are little different from the Jews in the desert.
When in distress we often turn to G-d in prayer asking for His help. And in theory such reflects the deepest display of faith, that it is G-d who runs the world. Yet often this is at best inadequate, and harmful at worst. If there are problems in the world it is up to us not G-d to fix them. When there is something to be done we must do it - not pray to G-d that He somehow do it for us. We are to move forward - not knowing what the response of G-d will be. Only when we take the plunge does the sea split.
It was because Nachshon, who was to become the leader of the tribe of Yehuda, took the initiative that the tribe of Yehuda merited the monarchy (Sotah 37a). In times of crisis leaders act, moving forward into unchartered waters leaving prayer for another time.