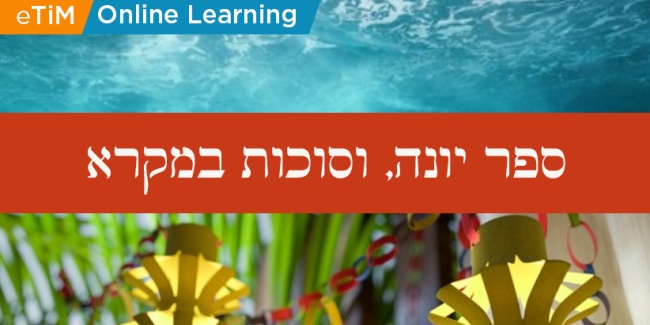 Thursdays, 1:30 pm EST
September 24
ספר יונה: ספר יונה מוקדש כולו לרעיון התשובה. בשיעור נעמוד על שני השאלות המרכזיות בנושא התשובה שאיתם מתמודד הספר, תוך ניתוח ספר יונה מתוך פשוטו של מקרא. 
Today's shiur is sponsored by Eliakim and Esther Katz in memory of Esther's grandparents, HaRav Yehoshua Zelig Ruch and his wife, Marat Esther Ruch, הי׳׳ד, who were murdered in Ponar, Lithuania, during the Yamim Nora'im, 1941.
October 1 
סוכות במקרא ובחז"ל: מהי המשמעות הייחודית של מצוות הישיבה בסוכה, וכיצד היא השתנתה במשך הדורות? מה ניתן ללמוד על התהליכים שעברו על חג הסוכות במשך הדורות, תוך עיון בהופעותיו השונות של החג בספרי התנ"ך?
Featured speakers
(Click on a speaker to see their other classes.)