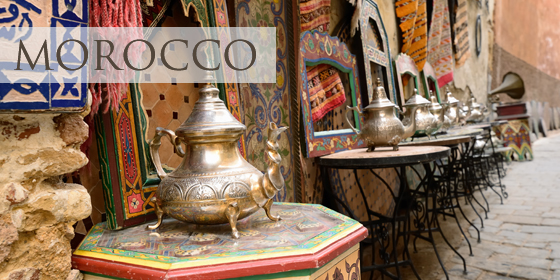 Enjoy the sites and sounds of Casablanca, Fez and Marrakech and many smaller cities.  You will visit the Atlas mountains, a Berber Village, local Shuls, the burial place and pilgram sites of famous Rabbis, and locals souks 

A central feature of the tour will be Dr. Shapiro's expert discussions of the many places we will visit

An unforgettable experience with a focus on Jewish history

Sign up today for this all inclusive and fully escorted tour of Morocco
LUXURY HOTELS 

EXPERT LOCAL GUIDES 

DELICIOUS KOSHER MEALS 
Don't miss this unique opportunity of Kosher Jewish Travel

A Jewish History Tour -an educational experience like no other
Read the Morocco Travel Blogs by Rabbi Jay Kelman
                                                         Our Morocco Travellers Speak:
"Our family loved our first Torah in Motion travel experience. We certainly intend to ensure it is not our last!"

"Marc and Raphie were both simply outstanding."

"Everyone who was involved made this trip into a wonderful experience."

"I especially enjoyed Dr. Shapiro's and Raphie's lectures, stories, etc. It really felt like a university on wheels, with extraordinary teachers. The organization of the trip was impressive."

"This was a lovely group of warm and welcoming people intellectually engaged in the topics. Everything had been well planned and there was enough support on the ground that the trip felt seamless and "easy" to us."

"The Casablanca and Fez hotels were just beautiful. The combination of locations visited was great - hard to think of a must see location or experience that we missed."