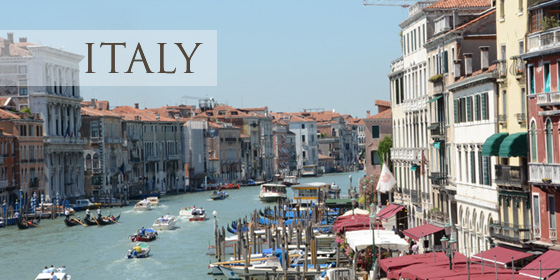 • Be inspired in Rome, Florence, Pisa, Pitigliano, Siena, Venice and more
• A central feature of the tour will be Dr. Shapiro's expert discussions of the many places we will visit
• An unforgettable experience with a focus on Jewish history
• LUXURY HOTELS
• EXPERT LOCAL GUIDES
• DELICIOUS KOSHER MEALS 
"Kudos to Marc – he made the trip a truly memorable and enjoyable experience."
- Steve and Mali Schwartz
"Thanks to Torah in Motion, we were able to view Italy from two perspectives. Marc taught us Jewish-Italian history, taking us to fascinating places few tourists get to see. Native Italian guides showed us the iconic sites of Rome, Florence and Venice. This made the tour a wonderful, educational experience."
"Magnificent sites and thorough explanations from our past heritage given by an excellent and knowledgeable Marc Shapiro."