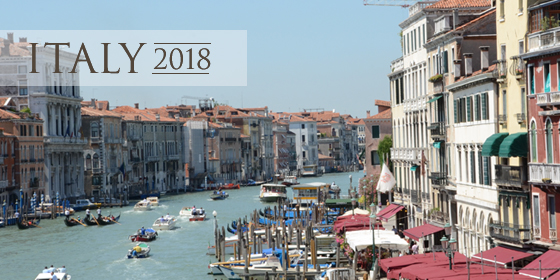 • Visit Rome, Florence, Pisa, Pitigliano, Siena, Venice and more
• A central feature of the tour will be Dr. Shapiro's expert discussions of the many places we will visit
• An unforgettable experience with a focus on Jewish history
• LUXURY HOTELS • EXPERT LOCAL GUIDES • DELICIOUS KOSHER MEALS 
"Magnificent sites and thorough explanations from our past heritage given by an excellent and knowledgeable Marc Shapiro."
"We truly enjoyed our recent trip to Italy. Having a Jewish tour truly makes a difference… We had an incredible time on this tour…We would love to take another tour with Marc. He is knowledgeable, friendly and totally willing to go out of his way to help those on the tour."
"Kudos to Marc – he made the trip a truly memorable and enjoyable experience."
- Steve and Mali Schwartz