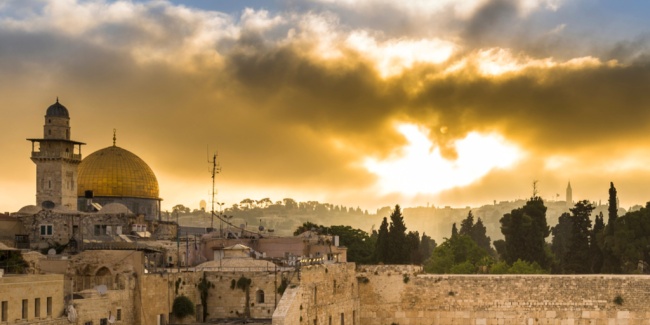 Please note that due to the time change in Israel (but not North America) class on Nov 4 begins at 1:00pm Eastern
This will be an eight-part series taking place on Thursdays at 12:00pm-1:00pm Eastern.
Although the centre of Jewish life moved in the Middle Ages to other places like Germany, Spain and Bagdad, Jews continued to live in the land of Israel and it remained the focal point of yearning for redemption. This course will examine major figures and events in the land of Israel in the Middle Ages, through the medium of virtual touring of sites. We will visit Jerusalem, Tzfat, Tiberias and more as we follow Nachmanides, Rabbi Saadia Gaon, Dona Gracia and others.
October 7: The Background: Crusaders and Muslims fight for the Holy Land
October 14: The Linguists: Masoretes and Poets in Tiberias
October 21: No class
October 28: The Renegades: Karaites and their opponents
November 4: The Dreamers and Rebuilders: Rabbi Yehuda Halevi and Nachmanides
November 11: The Rationalists: Maimonides and the Maimonidean Controversy
November 18: The Mystics: Tzfat's Golden Age
November 25: The Redeemers: The Semicha Controversy and Dona Gracia's Dream
December 2: The Messianists: The Shabbetai Tzvi Crisis
Featured speakers
(Click on a speaker to see their other classes.)